Our devoted, caring & attentive staff will ensure your visit with us is comfortable & professional. All of our eye exams are performed by our local optometrist, Dr. Mark Margolies, who has years of experience in detecting ocular diseases such as diabetic retinopathy. Plus, we can work closely with your family physician for optimal eye health.
Our office provides cutting-edge eye care while maintaining a small town level of personal service and attention. We use the latest in eye health technology, including an OCT to catch the earliest signs of glaucoma or macular degeneration.
Great Eyewear and Eye Care in Levittown, PA
Our office is located in Levittown and serves the surrounding areas of Bucks County; Bristol, Tullytown, and Fairless Hills –
Dr. Mark Margolies, O.D serves Bucks County within the Philadelphia metropolitan area If you have a moment, please give us your feedback about our site and your experiences with our practice.
Isn't technology amazing? We've just added this great new feature to our site. Now you can try out our full range of the best designer frames in Levittown and see what they look like on your own face―right from your own computer or tablet.
Meet Our Levittown Eye Doctor!
Dr. Margolies is a graduate of the Pennsylvania College of Optometry. (Penn College of Optometry, now part of Salus University) In addition to prescribing eyeglasses and contact lenses, he is licensed to treat eye diseases such as glaucoma, pink eye and scratched corneas. He is Board Certified by the American...
Dr. Margolies sees patients of all ages – he is comfortable examining infants to senior citizens.
Dr. Magolies utilizes the Welch Allyn Spot Screener, a screening tool that can determine if a child is nearsighted or farsighted without relying on the ability of the infant or child to respond verbally. This makes exams for your child quick, simple, and accurate.
In the same location for over 20 years, Dr. Margolies has developed relationships with the most experienced eye surgeons in the area including Cataract and Lasik surgeons.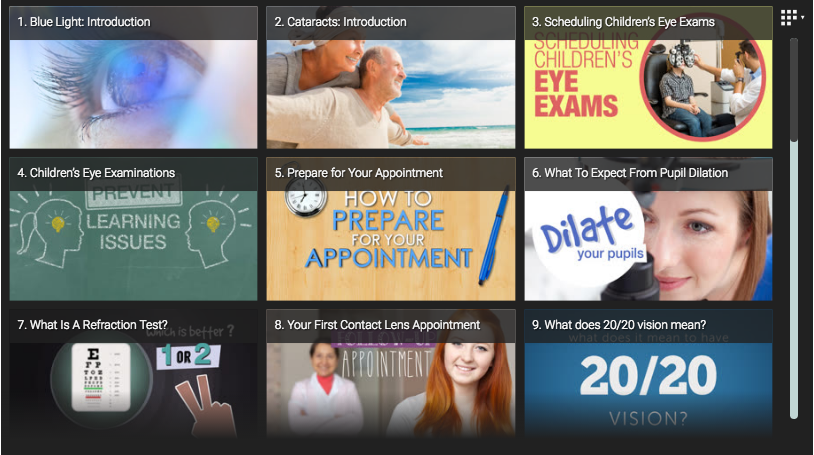 We've got a ton of informative and entertaining videos to show you on all sorts of eye-related topics. This includes:
How to prepare for your eye exam
Pediatric eye exams
What do we mean by 20/20 vision?
What's a refraction test?
LASIK surgery
Keratoconus
and more!
Fun in the sun is nearly here. Be sure to buy a pair of UV protecting sunglasses with your next order of contact lenses!
I'm so glad Dr. Margolies is my family's eye doctor! We've been getting out eyes checked yearly by Dr. Margolies for about 5 years, and have had nothing but great experiences. I've worn glasses since I was 6 years old, so I have seen a lot of eye doctors over...
Read More
Q&A on Pediatrics with Dr. Margolies
Dr. Margolies Answers Your Eye Care Questions
We hear a lot about "seeing your eye doctor regularly." In school aged children, ages 5 through 17, what does regularly mean?
In general children should be seen once a year. Vision can often change rapidly in school aged children.
SPEAK TO US
Phone: 215-946-1221
Fax: 215-946-1225
Email: margolieseyecare@gmail.com
FIND US
29 Stonybrook Dr
Levittown, PA 19055
215-946-1221
HOURS
| | |
| --- | --- |
| Monday | 10:00 am – 7:00 pm |
| Tuesday | 10:00 am – 7:00 pm |
| Wednesday | 10:00 am – 1:00 pm |
| Thursday | 10:00 am – 7:00 pm |
| Friday | 10:00 am – 1:00 pm |
| Saturday | Closed |
| Sunday | Closed |
Jul 12, 2017
Light sensitivity, also known as photophobia, is a condition in which bright light - either natural sunlight or artificial light - can cause significant discomfort, pain and intolerance. People that experience light sensitivity will find themselves needing to close their eyes or squint when exposed to light and often experience...
Read More